1.0 TACO BELL DESIGN
Making the In-House a Fun-House
01. TACO BELL DESIGN
IN-HOUSE
AGENCY LIFE

—
Taco Bell Design is Taco Bell's In-House agency. We work on and visually impact almost every aspect of the brand. (almost) Every project offers an opportunity to push yourself creatively and make something rad.


—
'16
Started as Intern

18
Brought on as Full-Time Contractor

'19
Offered full-time position thru YUM!

'20
Promoted to Sr. Designer




WAS ART SCHOOL WORTH IT?
Lateral education—exposure to many mediums and facets of design

Constantly presenting/speaking about projects/process/etc.

Instilling a research/data driven
 approach to creating/solving problems

LOOSE TBD REZZIE
POP Marketing (i.e. Drive Thru/LTOs)
Retail/Apparel Design

TV Spots

Experiential Design

Leading/Art Directing
Social Media Design Work
THINGS I LOVE ABOUT MY JOB
Permission to be as creative as you can

Encouraged to push boundaries

Stellar team

Work / Life Balance*

Strong impact on the brand

Empowered to be 100% 

authentically myself
THINGS MAYBE I DON'T LOVE AS MUCH ABOUT IN-HOUSE
"The Game"

Work has potential to get repetitive
Feedback just for sake of feedback
POP
Generally LTO driven, food focused for Menuboards & windows
Brand
Moments, activations,
or partnerships that require brand-centric design thinking. Sometimes strategic—sometimes purely celebrating creativity.
Retail
Small capsule collections designed for our retail: TacoBellTacoShop.com 👀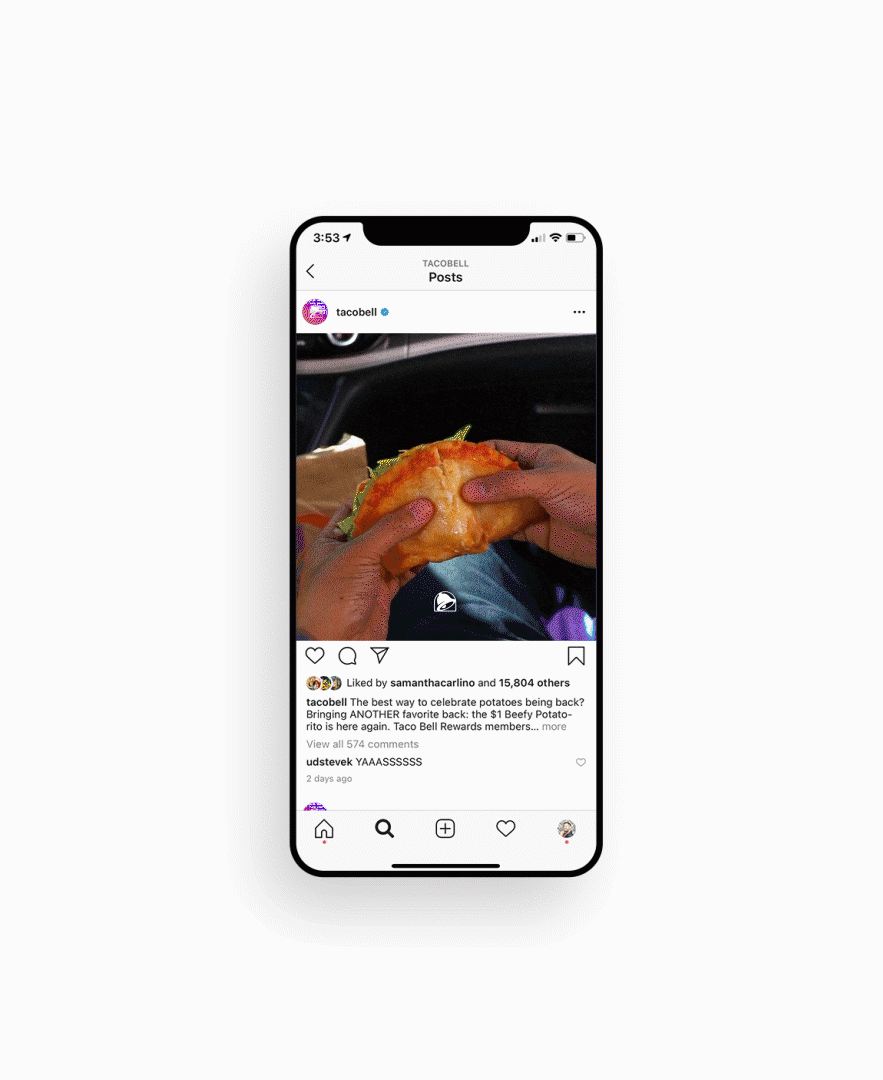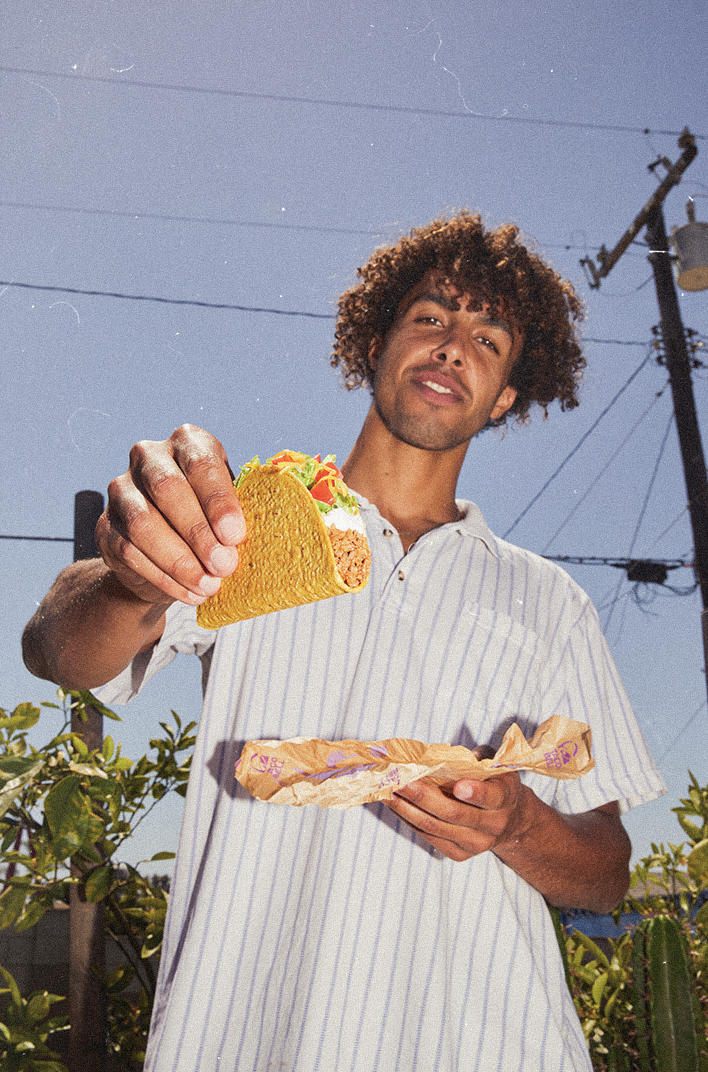 Social
I've spent most of my recent time helping shape the brand through social with a small but mighty team
ok now for the coolest project i've had the chance to work on