Taco Bell
—
Making the In-House the Fun-House.
DESCRIPTION
Working at
Taco Bell Design
, Taco Bell's in-house design agency, I've had the opportunity to work on multiple touchpoints of the brand. My time at TBD has led me to building retail collections, designing food trucks, re-thinking restaurant interiors and exteriors, developing packaging systems, and crafting the identity and experience of the biggest expression of the brand in it's history—The Bell hotel.
Currently working with a small team and having fun with shaping the visual tone of the brand through social media.
ROLE
Art Direction, Design, Prop Styling, Illustration

CREDITS
Chris Ayres, Jess Kirkman, Renee Bones, Zo'e Cole, Courtney Pettaway, Madison Brooks, Taco Bell Design
︎
Art direction & 2nd Shooter on paid and organic content for I See A Taco, an international campaign celebrating when every month, the moon looks suspiciously a lot like a taco 🤔 🌮
📸
Renee Bones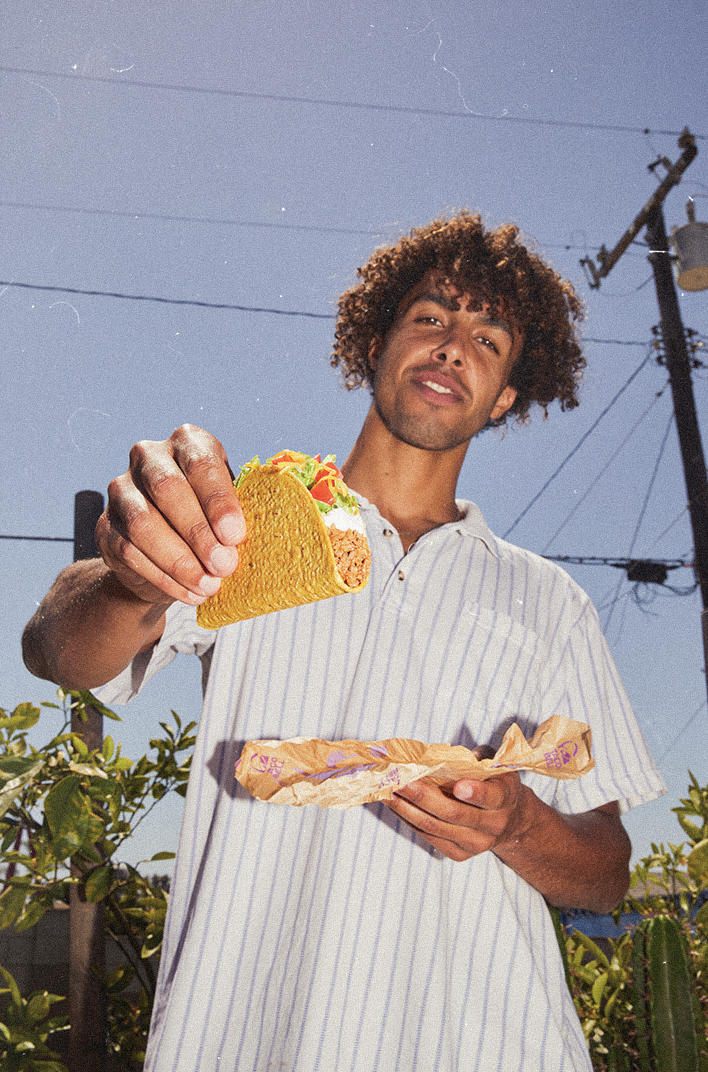 ︎︎
As many businesses adapted to COVID restrictions and less people were dining indoors, we used the opportunity to treat our windows as artwork and bring a touch of levity and joy to our restaurant. Art direction and branded collage work celebrating iconic Taco Bell forms and flavors.
📸
Annabelle Breakey
︎︎
Apparel/product design and art direction for the Spring Summer '19 collection.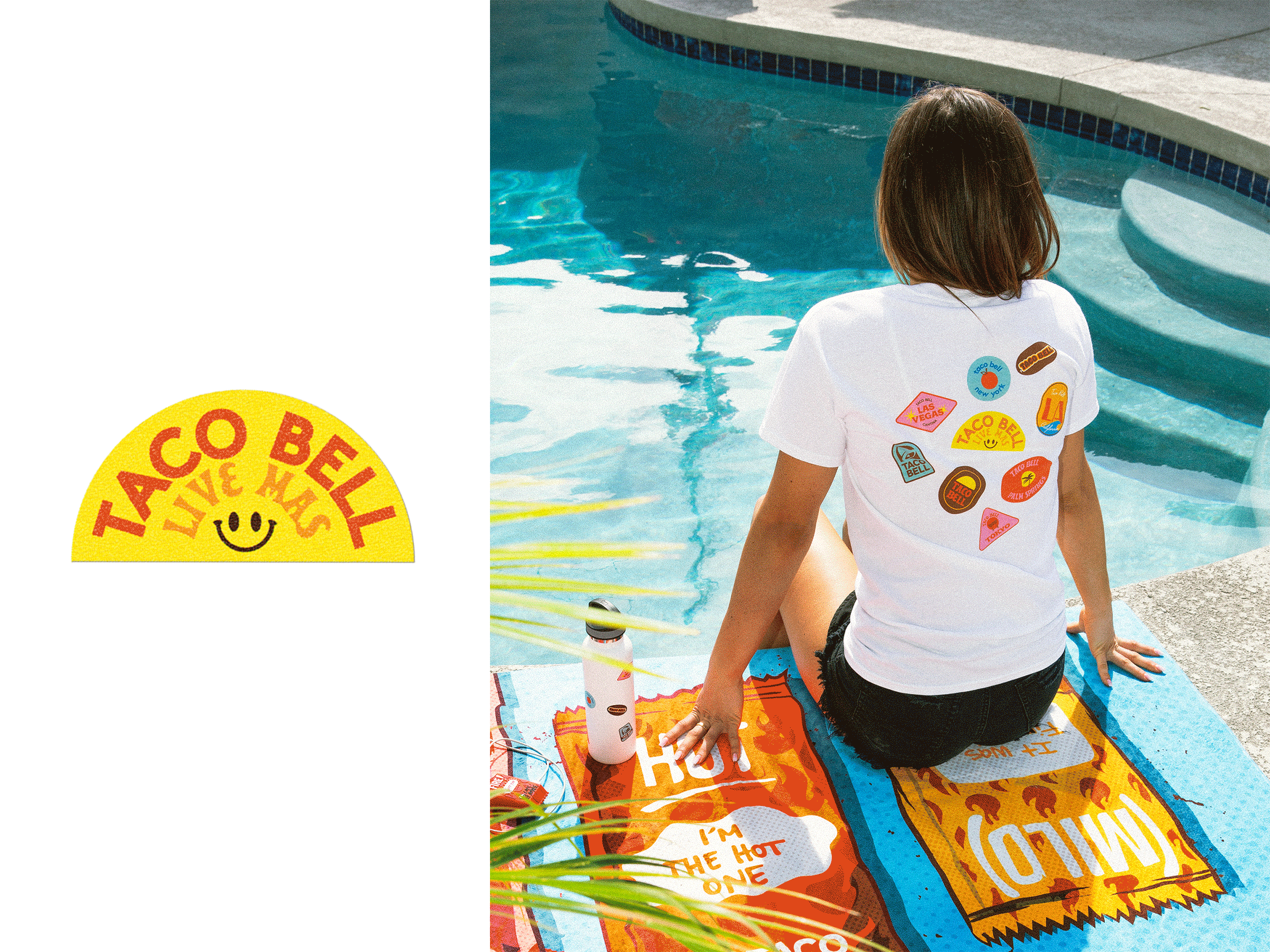 ︎
Commercial bumper designed and animated for use on lifestyle networks.
︎
Inspired by split-fountain printing, I revitalized this touring food truck with cheeky posters and illustration
︎
The
Live Más Student Section
provides students with prime seating tickets at their college football games.
I helped design and direct the fabrication of the first ever Live Más Student Section trophy that was awarded to the student section who shows up and shows out with the most spirit
.
︎
Art direction and editing for the launch of the Toasted Cheddar Chalupa.

📸 Renee Bones
︎︎
Art direction and editing for the release of this spooky season's Freeze.

📸 Renee Bones

︎︎
Art direction and editing for this spicy southwest remix of the beloved Nacho Fries.

📸 Zo'e Cole
︎︎︎
Apparel design and direction for Taco Shop's Summer '18 Collection